15 years of B2B experience...
We know an awful 'lot about you.
a company of inside sales professionals with a decade's experience in B2B lead generation and appointment setting. Since 2004, we have worked with dozens of clients from the IT, software, logistics, healthcare, merchant, commercial cleaning, coaching and traning, advertising, research and consulting and insurance industries, helping them maximize their sales performance, increase conversion, and hit their revenue and growth targets.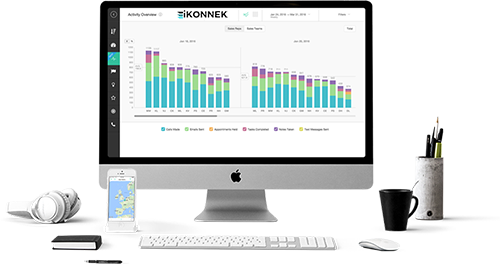 WANT TO SEE OUR MULTICHANNEL MARKETING
WE ARE ALWAYS OPEN TO INTERESTING PROJECTS.
WORLD CLASS SOLUTIONS FOR B2B TELEMARKETING SERVICES
SOFTWARE
Generating sales-ready leads for software products, not one marketing approach but an intensive marketing platform is needed.​
ADVERTISING
We at ikonnek can find a fitting solution to each and every advertising company's needs.
LOGISTICS
We customized a b2b marketing initiatives to support the logistic industry.
MERCHANT SERVICES
Our merchant department which is specifically created to serve our increasing number of merchant clients.
INFORMATION TECHNOLOGY
Our vast experiences working with leading IT Products and Services providers have put us on TOP among lead generators and appointment setters.
RESEARCH & CONSULTING
One of the successful campaigns we have is running a program with consultants and advisors who deal with wide variety of business.
FINANCIAL SERVICES
We design a lead generation and appointment setting program that will specifically help the financial sector
COMMERCIAL CLEANING
With our vast experience working with noteworthy commercial cleaning companies in the US, our market reach has even expanded in the APAC region which mainly focuses on Singapore, Hong Kong, Australia and New Zealand markets.
WE WILL NOT SPAM YOUR EMAIL.